Events and News
An oasis on the island
A unique view, a pleasant and refined environment based on a cuisine inspired by the oldest and most consolidated Mediterranean tradition: Oasis Restaurant Ischia in Forio d'Ischia has a large terrace overlooking the entire Baia di Citara, unparalleled setting for breathtaking sunsets. From pizza with friends to the gala dinner, from drink on the terrace to piano bar, everything is meticulously taken care of by the long-established management of the Impagliazzo Family, where Antonio, receives all the Guests with the most genuine welcome ever.

"I am ready to share with my Guests this place, where together with my staff I have the pleasure to offer atmosphere, balance and harmony. For more than twenty years with my family, we have been taking care of this little corner of paradise and we proudly bring our fine menu which varies according to the seasonal products: simple, genuine flavours, prepared with passion and commitment, with the aim of best interpreting or land's dishes: "L'Isola d'Ischia".

Antonio Impagliazzo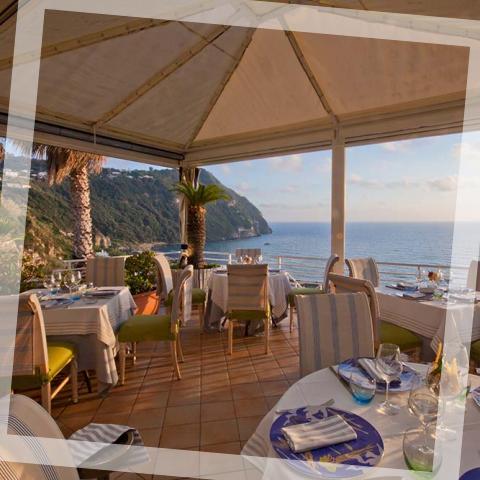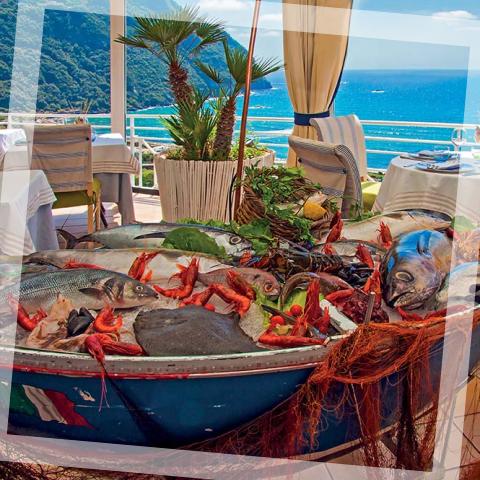 Visual
The best seasoning for each recipe is the air you breathe. Oasis is a place that gives a magical atmosphere to its guests thanks to its location overlooking the sea of Baia di Citara and its qualified, friendly and smart staff. The primary ingredient is the passion that makes every day our oasis always different, mixed with the best of the local gastronomic identities, refined and inimitable, thanks to the work of our Chef.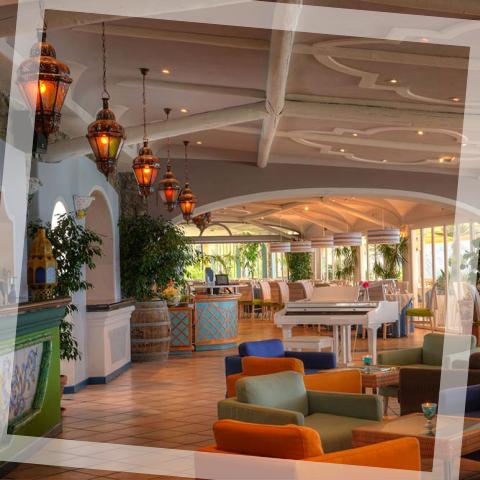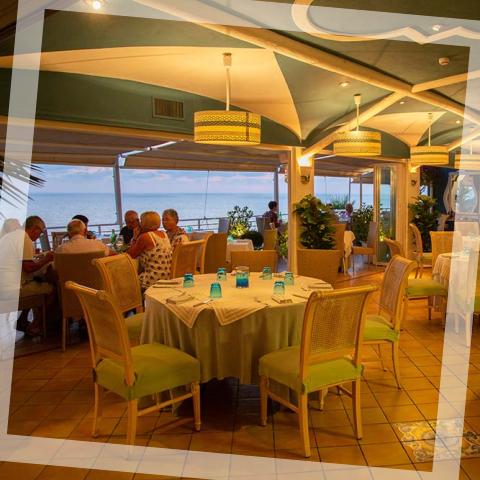 Some of the dishes that you can enjoy at the Oasis
From the delicious appetizer "Oasis Sea Mosaic" to an impressive selection of meat and fish first courses, fresh second courses made with the day catch and fruit and vegetable. at the Oasis you can also taste the typical "Ischia Rabbit", made according to the most ancient recipe of our grandmothers.

Last, but not least, there is our pizza, cooked in a wood-fired oven as tradition dictates, with fresh seasonings and fragrant Mediterranean herbs. Particular attention is paid to healthy cuisine with high nutritional standards, with unmatched genuine flavours.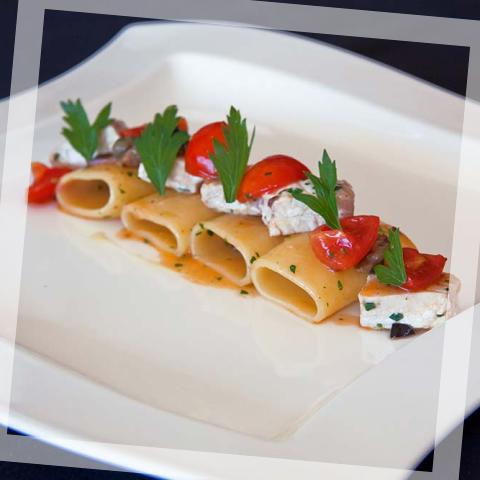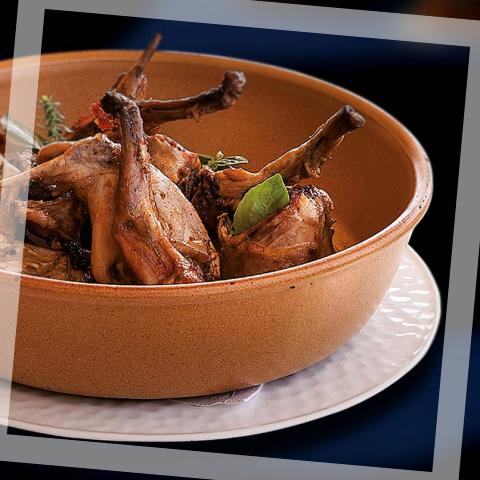 Events and Gala Dinner
The spacious rooms of the Oasis Restaurant, from the ballroom to the "winter garden", offer the possibility to organize theme and exclusive events such as conferences, business dinners and gala events, supported by hi-tech equipment such as wire broadcasting, stage and customizable backgrounds.

Over the years, at the Oasis restaurant have paraded Stars of the international jet set thanks to the collaboration with the Ischia Global Film Fest and many private parties of artists who prefer our restaurant for its unparalleled location, quality and professionalism.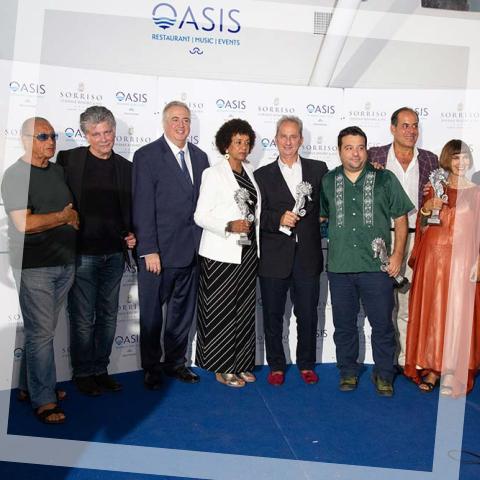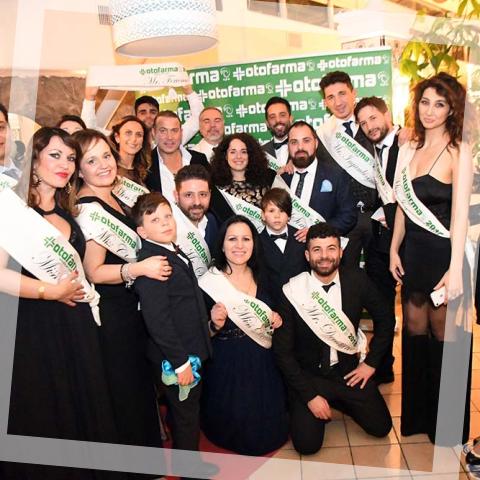 Wedding & Events
A dream location that will give an exclusive touch to your important moment: at Restaurant Oasis Ischia you can choose the perfect style for your event, in a harmonious location and in tune with your personality. Scenic games, Mediterranean details, ballroom and a charming veranda overlooking the thermal pool adorned with palm trees and hibiscus.

For your birthday party or graduation party, our staff is specialized in organizing unforgettable parties tailored to your desires. From the stand-up dinner with rich themed buffets to the table service with a parade of scenic and tasty dishes, all combined with the fun on the track, thanks to DJ sets and live music of all kinds.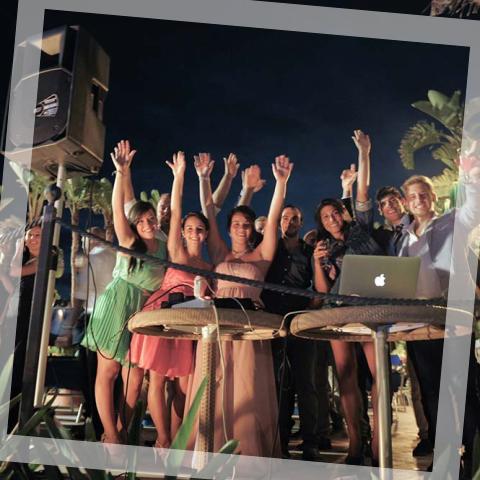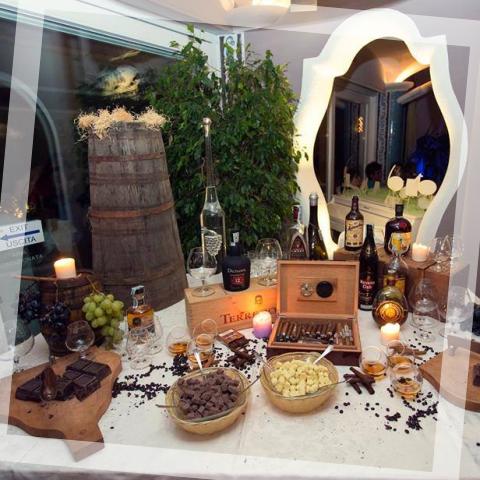 For your wedding in grand style, Oasis becomes an emotional journey. Guests will receive a royal welcome in the hall with a large aperitif buffet consisting of sailor's boat, farmer's corner, baker's cart, Neapolitan cone of tasty fried food and a wide variety of vegetables, mozzarella cheese and fish and shellfish finger food ... all accompanied by sparkling wine and drinks of all kinds.

The bride and groom's table will be decorated according to the theme of the party and located in the center of the room, so our newlywed couple can best enjoy the big event, and then go wild dancing on the notes of the piano bar or DJ set. A must-have for every ceremony is the magnificent buffet of pastries from our pastry shop, a rich buffet of pastries and a spectacular chocolate fountain, which will make your wedding even more delicious and unforgettable, ending with a spectacular firework display that will make the whole Baia di Citara shine.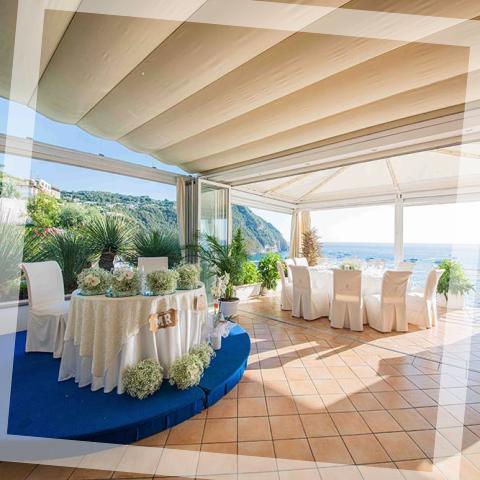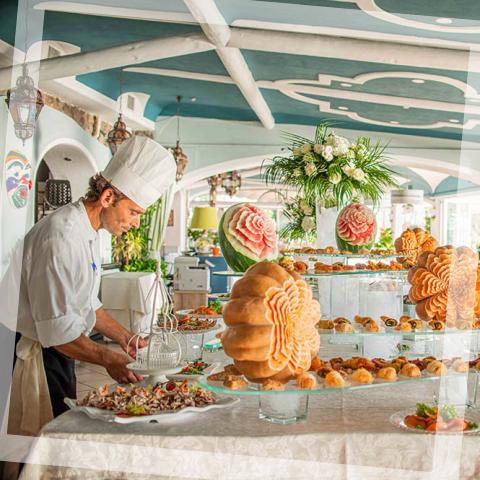 Contacts
Restaurant Oasis Ischia
Via Provinciale Panza 80075 Forio
Tel.
+39 081/909254
/
+39 081/908163
+39 334/8079997
info@ristoranteoasis.it
P.Iva 08718831210
-
Privacy Policy
Oasis Restaurant location
Overlooking the beautiful Baia di Citara, the restaurant has a large parking lot, it is convenient to reach by bus, the bus stop is 50 meters away.